ScaleUp Technologies nimmt am OpenStack Public Cloud Passport Programm teil
OpenStack Public Cloud Provider aus der ganzen Welt haben heute gemeinsam mit der OpenStack Foundation das OpenStack Public Cloud Passport Programm gestartet. Der Launch fand im Rahmen des OpenStack Summits in Sydney statt. Das Passport Programm ermöglicht es interessierten Nutzern einen kostenlosen Testzugang bei teilnehmenden OpenStack Clouds zu bekommen. Damit soll es Nutzern vereinfacht werden die richtige Open Cloud für den eigenen Bedarf zu finden.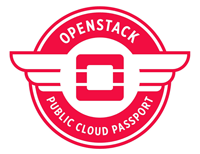 ScaleUp Technologies ist ein stolzer OpenStack Passport Partner und stellt Open Source Infrastruktur als Teil des Welt größten Public Cloud Footprints bereit: 60 Availability Zones in über 50 Städten weltweit. Interessierte Nutzer können derzeit aus zehn verschiedenen Public Clouds auswählen: openstack.org/passport
Unser OpenStack Passport ermöglicht es das Infrastructure as a Service Angebot der ScaleUp Cloud 14 Tage lang kostenlos zu testen.
"The launch of the the OpenStack Passport program here in Sydney, by open cloud providers worldwide, is the first step in our shared commitment to customer service," said the Chair of OpenStack's Public Cloud Working Group, Tobias Rydberg: "This is just the beginning , more public cloud providers will join the program, adding customer value for more locations, languages and legalities".
Weitere Infos zum Test der ScaleUp Cloud finden Sie hier: www.scaleuptech.com/passport