Server Housing, Colocation Racks and Private Cages at 7 locations in Germany
Colocation & Server Housing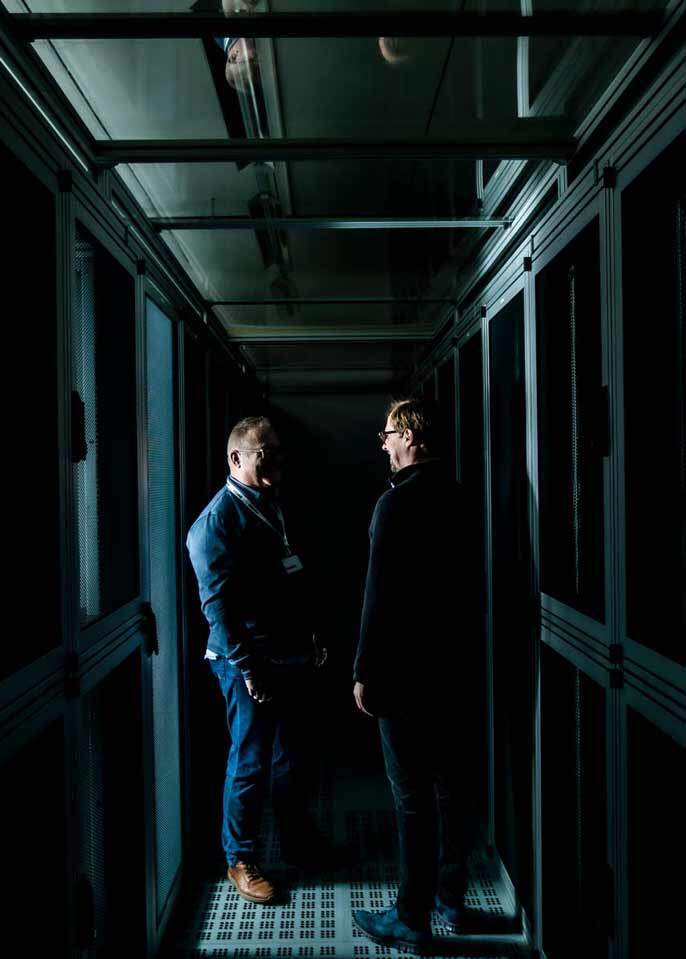 Berlin, Hamburg, Düsseldorf
Colocation has been our core business for over 25 years. We operate our own colocation space and sustainable server housing at a total of seven locations in Germany. Our high-performance data centers are located in Berlin, Hamburg and Düsseldorf.
Our data centers are all ISO/IEC 27001 certified and meet the highest quality and security requirements. All colocation sites are also networked with each other and enable site-distributed server operation if required, e.g. as a disaster recovery solution or for data mirroring.
Optimal support for your IT
Comprehensive service offer
By outsourcing your server rooms to an external, regional data center located in Germany, you benefit from the highest security standards as well as a fast Internet connection - via our own Internet backbone ring - all at calculable prices and with optimal support from competent service technicians.
With colocation, you can operate your own hardware in a modern high-performance data center in a particularly fail-safe manner. We offer the entire range of services from individual rental servers and housing to our own suites, which we plan individually for you.
Our Managed Services take a lot of the work off your hands. You can concentrate fully on your day-to-day business. We monitor the uninterrupted 24/7/365 operation of your hardware and are personally available for you around the clock.
You can also combine our colocation services with other managed hosting products, e.g. as a hybrid cloud solution or as a fully redundant server operation with cross-site data mirroring. We plan your project up to the turnkey solution.
Would you like to visit our data center?
Colocation & Server Housing in a professionally managed data center offers you many advantages. We provide 24/7/365 operation of your hardware, including fast uplink internet connections and redundant power supply. In case of emergency, you have access to your IT systems at any time or can use ScaleUp's technical remote hands support. We are personally available for you at any time.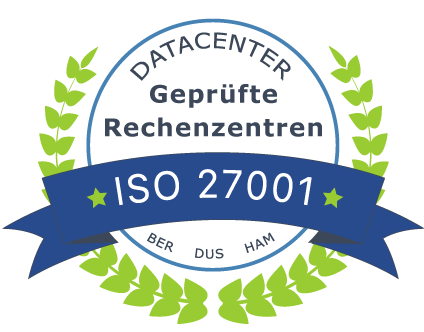 On the best way to the goal
Our seven data centers are interconnected via the ScaleUp backbone. We also handle data exchange with numerous Internet service providers (ISPs) via our own ring network, which connects the data centers in Hamburg, Berlin and Düsseldorf, via DE-CIX, the world's largest Internet node, in Frankfurt.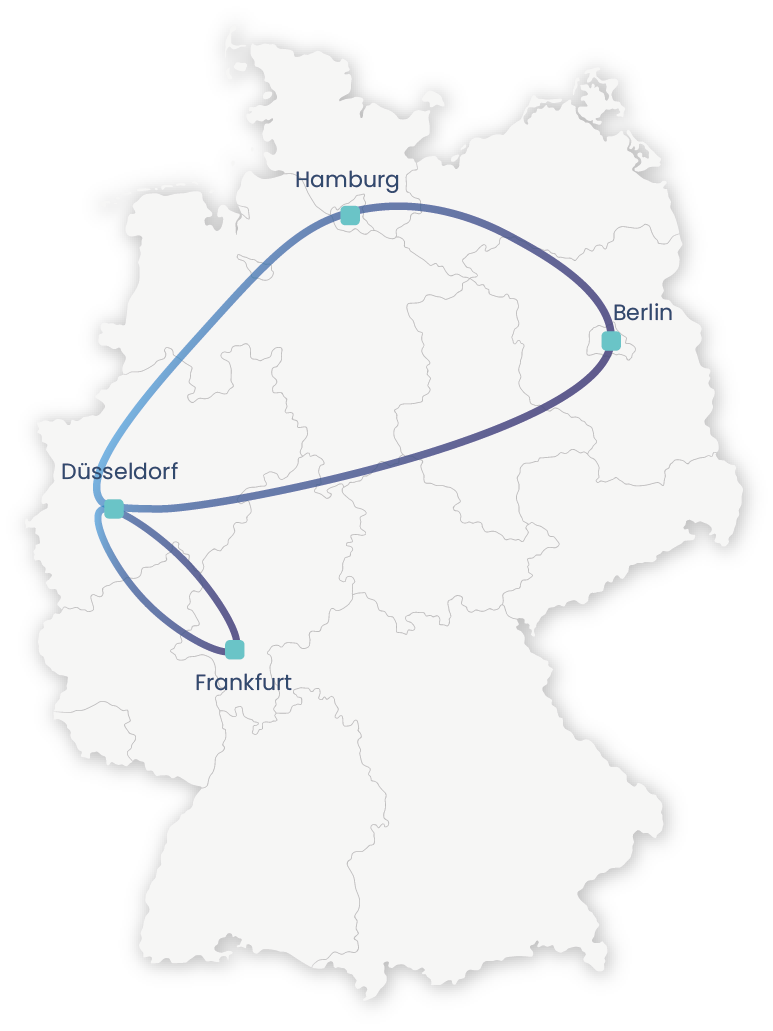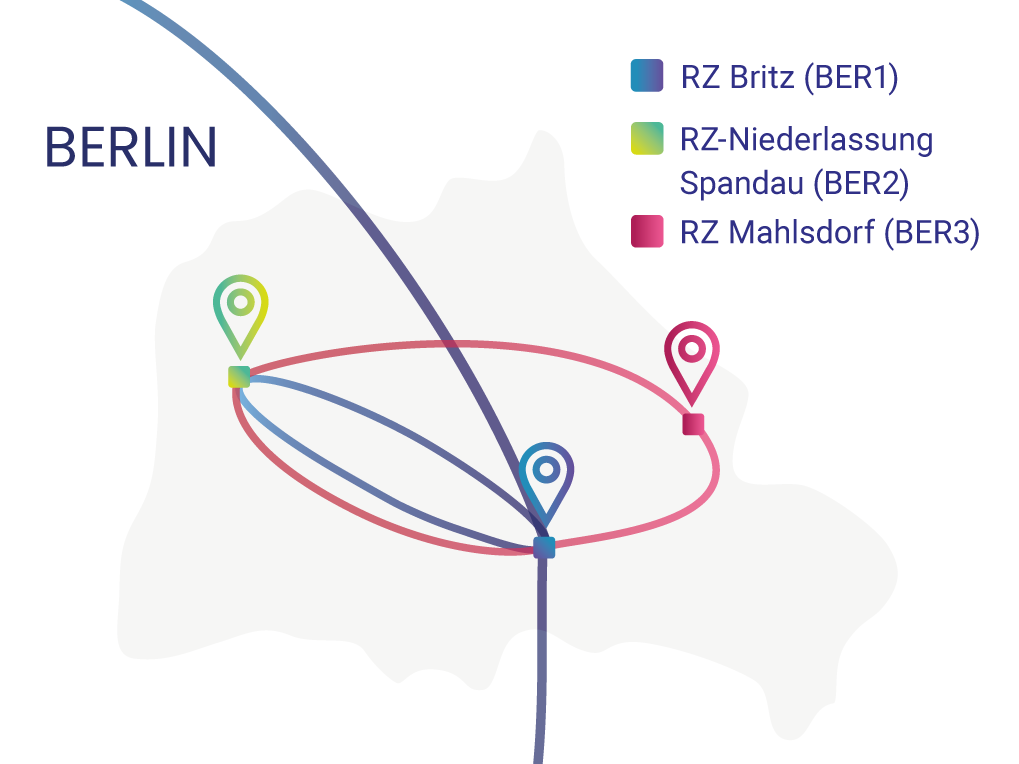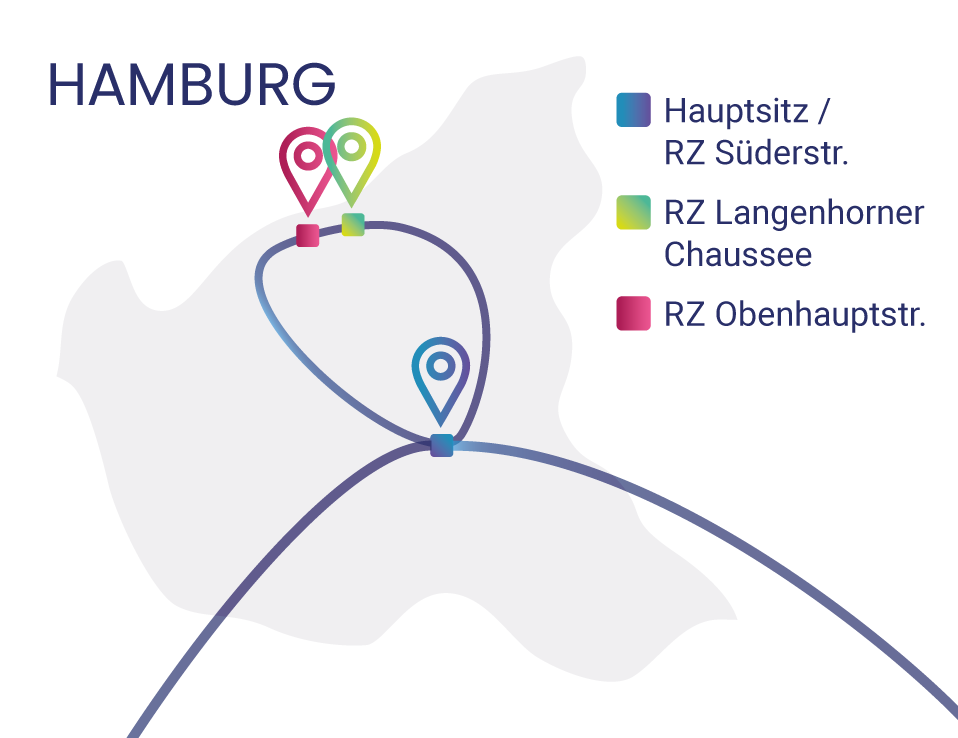 In addition, our data centers in Hamburg and Berlin are directly connected via their own fiber optic ring. This enables us to offer data center connections with different bandwidths (10 GBit/s, 40 GBit/s, etc.) and technology sets. The wide range of different routing options for data transport and the short connection paths result in particularly high availability and measurably good network performance.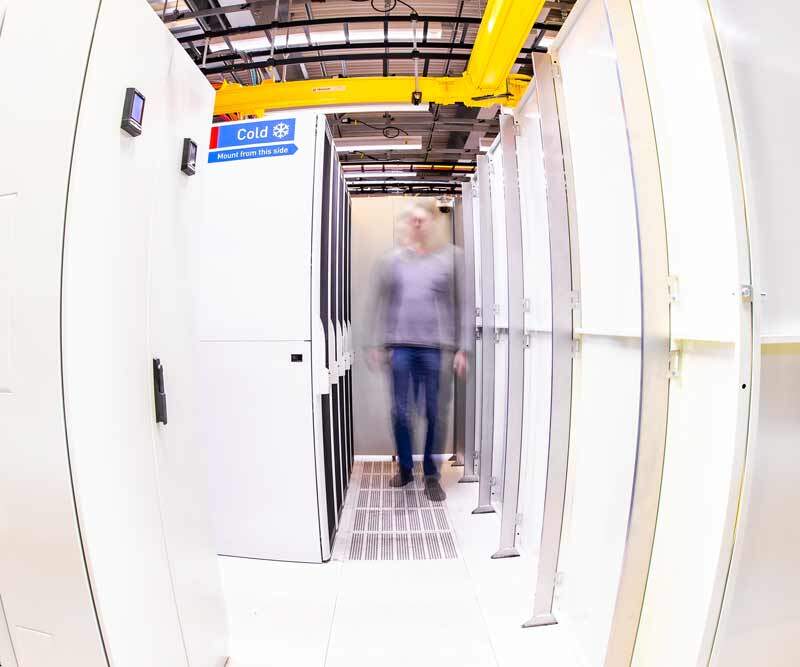 Tier-1 carrier and peering partner
Diverse routing options thanks to a large number of carrier and peering partners:
Would you like to visit one of our data centers?
A tour of your desired data center is available at any time. Arrange your tour appointment today with a private or virtual tour.