Open Compute Hardware (OCP) is widely developed and often the better choice to run IT in a climate friendly way. We offer the full range of Open Compute solutions, from servers to networking solutions to racks & power, which you can run in our data centers or your own. You want to test OCP? Then a Discovery Rack (a mobile rack for 4 servers) is the ideal start to test the benefits of Open Compute hardware in your own environment.
Powerful performance and at the same time improved energy efficiency for sustainable server operation.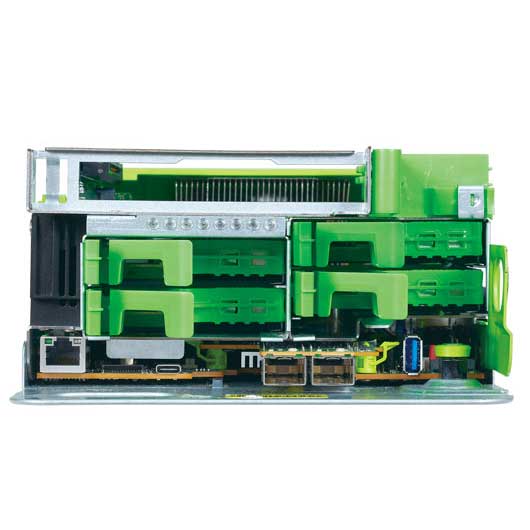 OCP Sled Server based on Intel® Xeon® Scalable CPUs (Dual Socket)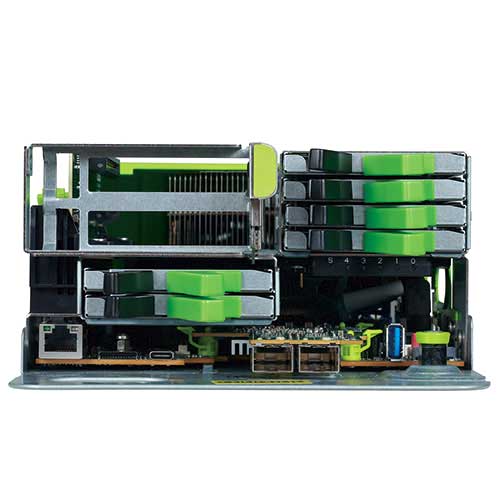 OCP Sled Server for AMD Epyc CPUs (Generation 2 + 3)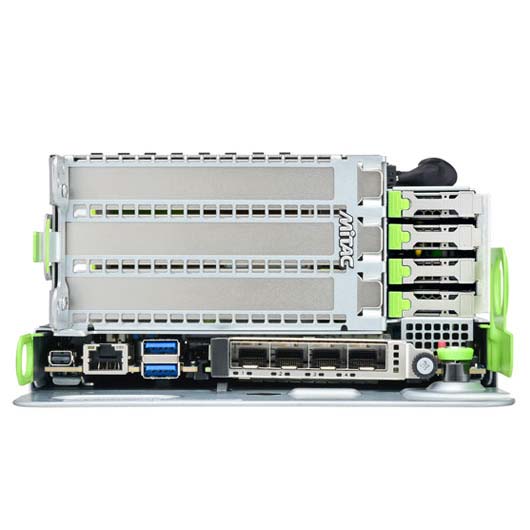 OCP Sled Server (Single Socket) for the current 4th generation AMD Epyc CPUs.
OCP Racks & Power Supplies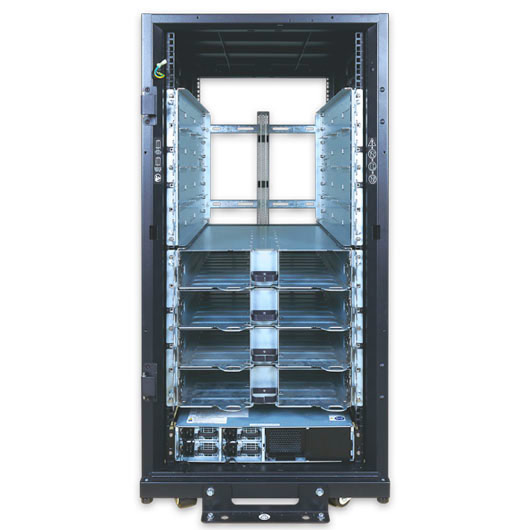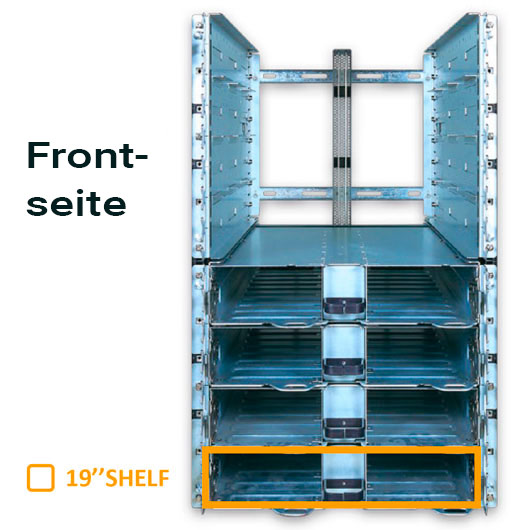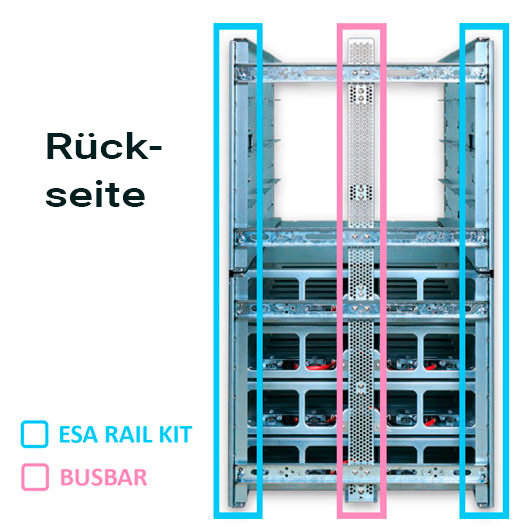 With the ESA Kit you can integrate OCP servers into existing 19" racks.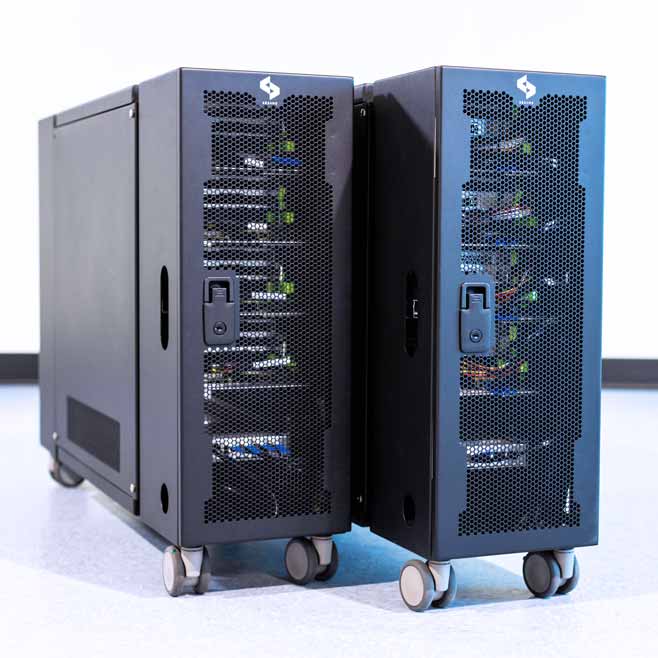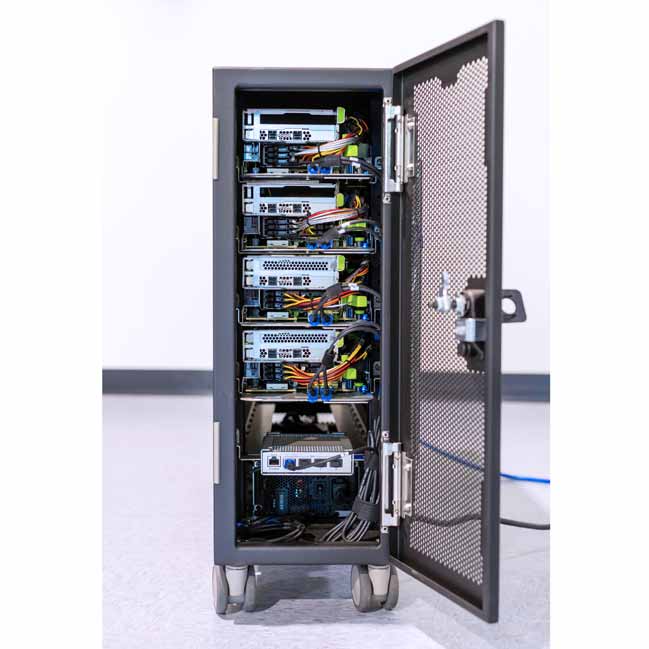 The mobile Discovery Rack is ideally suited for a proof of concept of OCP hardware.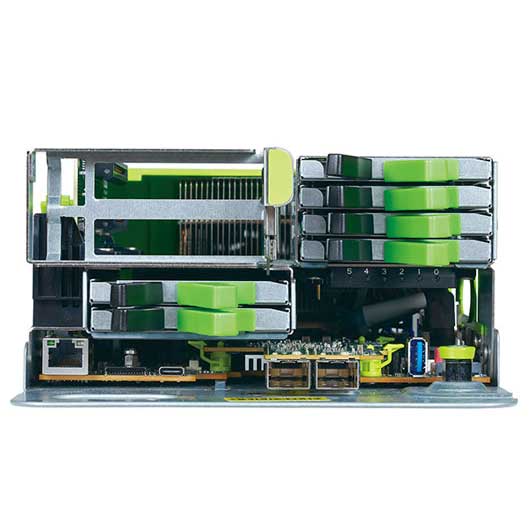 For running larger installations, the 21″ OCP racks are a good choice.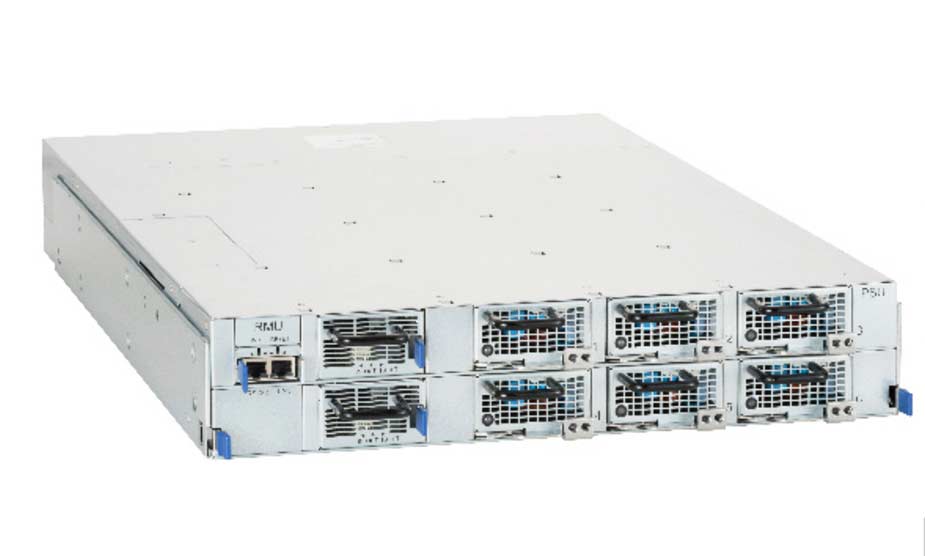 Power shelf to supply OCP servers in a 19″ rack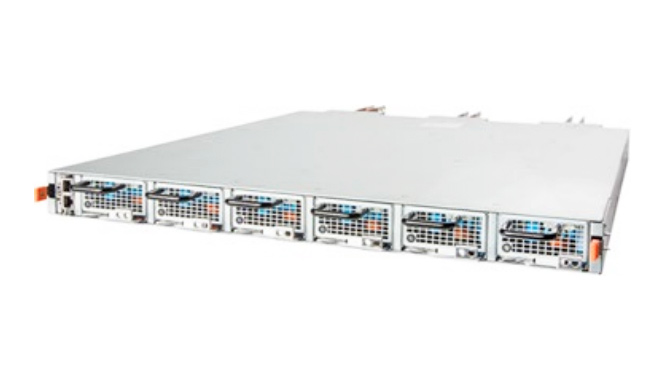 Power shelf for powering OCP hardware in a 21″ OCP rack
Visit our Open Compute Experience Center in the capital city
Experience Open Compute up close
In the new OCP Experience Center at the Berlin Data Center (Mahlsdorf) you can experience the innovative Open Compute solutions live on site: Power Shelves, Racks, Servers. We will also present the latest generation of customizable Swissbit SSDs, the only ones manufactured directly in Berlin.
Basically, an OCP server resembles a standard 19" server, since the same components such as CPU, memory, network cards, etc. are installed. However, they are placed more compactly, have more efficient cooling and a central power supply. The larger fans run slower and therefore more economically. The cooling air is better distributed and directed to the CPU due to the smaller case. This enables power savings of up to 20 percent. OCP servers can also be installed in a standard 19-inch rack completely without tools and with mounting kits. 
Would you like to learn more about OCP?
Please feel free to contact us. We will advise you on the advantages of Open Compute hardware and our service offering.