ScaleUp OCP Experience Center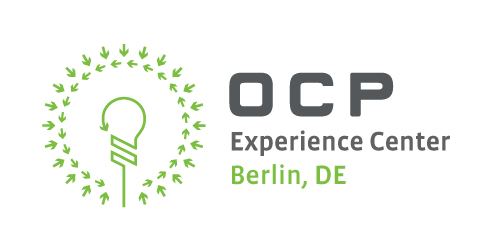 Experience the future of OCP hardware at ScaleUp's OCP Experience Center in Berlin, Germany.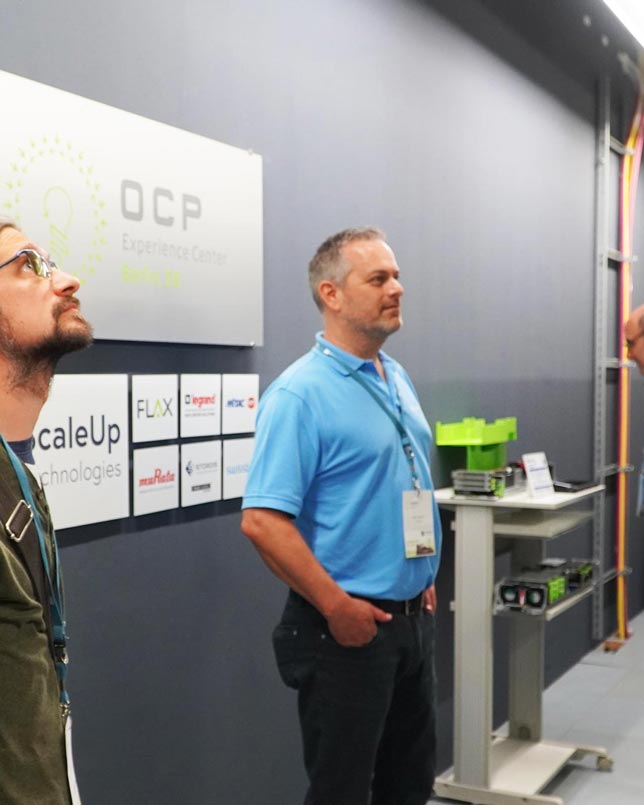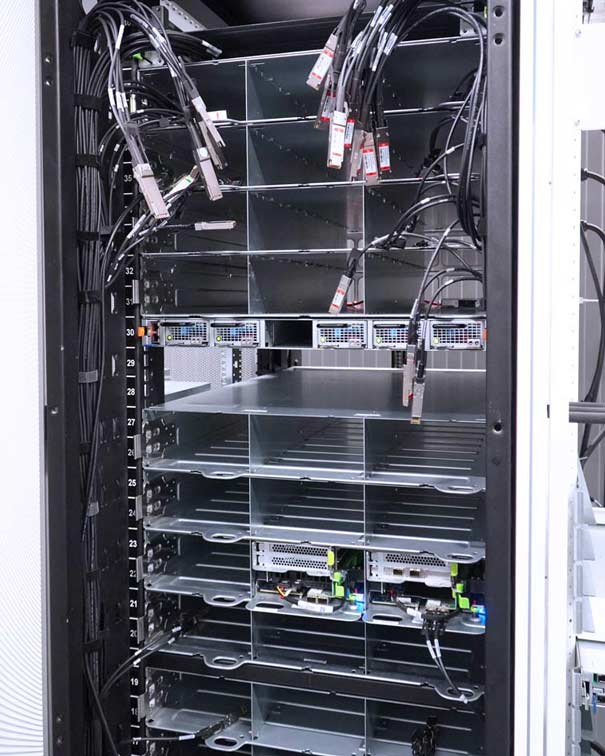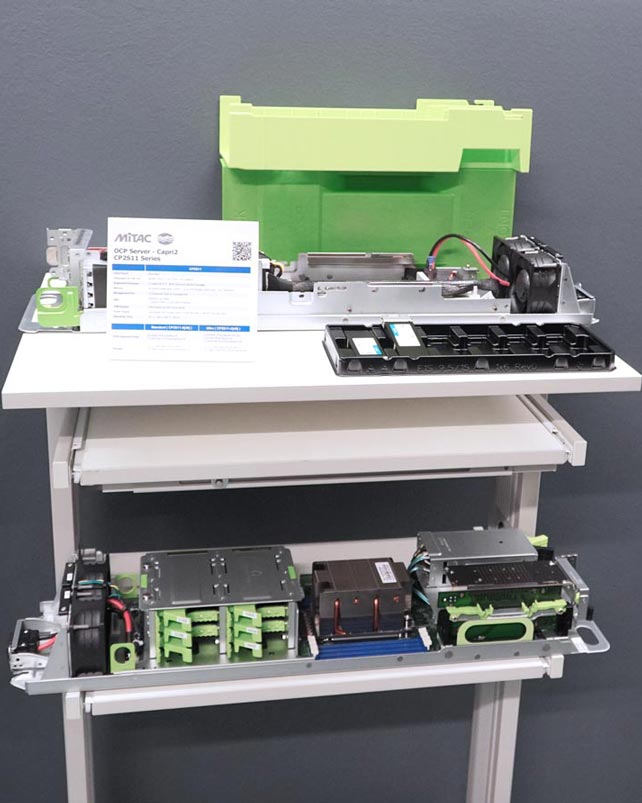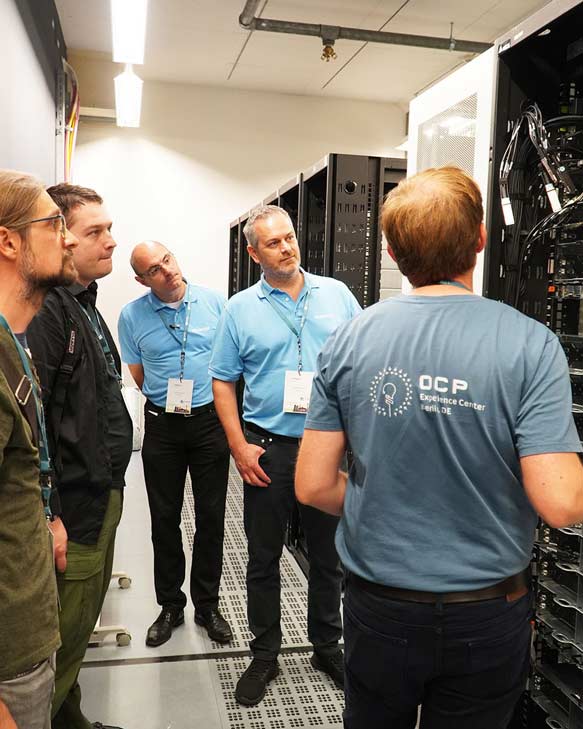 at the OCP Experience Center
Step into a true data center environment designed specifically for rigorous hardware and application testing and seamless proof-of-concept (POC) deployments.
Basically, an OCP server resembles a standard 19" server, since the same components such as CPU, memory, network cards, etc. are installed. However, they are placed more compactly, have more efficient cooling and a central power supply. The larger fans run slower and therefore more economically. The cooling air is better distributed and directed to the CPU due to the smaller case. This enables power savings of up to 20 percent. OCP servers can also be installed in a standard 19-inch rack completely without tools and with mounting kits. 
Would you like to visit the Experience Center Berlin?
If you would like to learn more about OCP or take a tour of the Experience Center Berlin, please feel free to contact us.