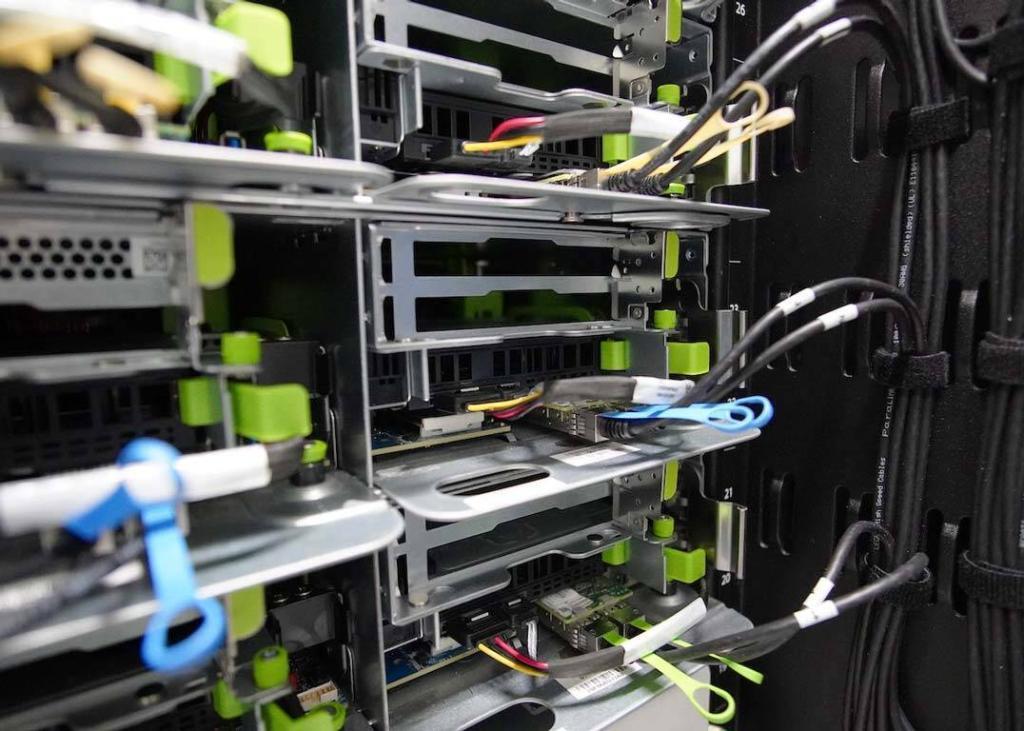 Invest in the future with the most efficient open compute hardware for High Performance Computing (HPC) applications, AI and Machine Learning.
Basically, an OCP server resembles a standard 19" server, since the same components such as CPU, memory, network cards, etc. are installed. However, they are placed more compactly, have more efficient cooling and a central power supply. The larger fans run slower and therefore more economically. The cooling air is better distributed and directed to the CPU due to the smaller case. This enables power savings of up to 20 percent. OCP servers can also be installed in a standard 19-inch rack completely without tools and with mounting kits. 
At the OCP Summit 2022 in San Jose, California, on "Building a sustainable Open Source Cloud with Open Compute Project platforms", that is, how OCP is helping ScaleUp realize its sustainability goals.
OCP hardware is a very good choice in many deployment scenarios where you can run IT in a climate-friendly way.
The ScaleUp Open Cloud runs highly sustainable on refurbished OCP hardware in our certified data centres.
Dedicated / Bare Metal OCP hardware, operated in our certified data centers.
ScaleUp opens the 2nd Open Compute Project Experience Center in Europe (starting August 2023).
Experience Open Compute up close
In the new OCP Experience Center at the Berlin Data Center (Mahlsdorf) you can experience the innovative Open Compute solutions live on site: Power Shelves, Racks, Servers. We will also present the latest generation of customizable Swissbit SSDs, the only ones manufactured directly in Berlin.
Who produces OCP servers?
Basically, every company can produce its own hardware, since the blueprints are open source. Our OCP hardware comes from various suppliers, including our partner MiTAC from Taiwan.
How much power does an OCP server save?
Savings of up to 20% are easily achievable. When the Open Compute Server runs in idle mode, it consumes even less power than standard 19″ servers.
How long is the delivery time?
You can rent OCP Server from us as IaaS or Bare Metal Dedicated Server without any waiting time. If you want to buy OCP Server, the delivery time is 2-8 weeks.
Is there a minimum order quantity?
No. You can rent or buy the most suitable setup from us.
Are OCP servers more expensive than proprietary hardware?
The prices of OCP servers are usually very similar to those of conventional servers, and are often slightly cheaper.
Which operating systems run on OCP servers?
Primarily Linux. However, individual servers are also certified to run VMWare.
Would you like to know more about OCP?
Please feel free to contact us. We will advise you on the advantages of Open Compute hardware and our service offering.