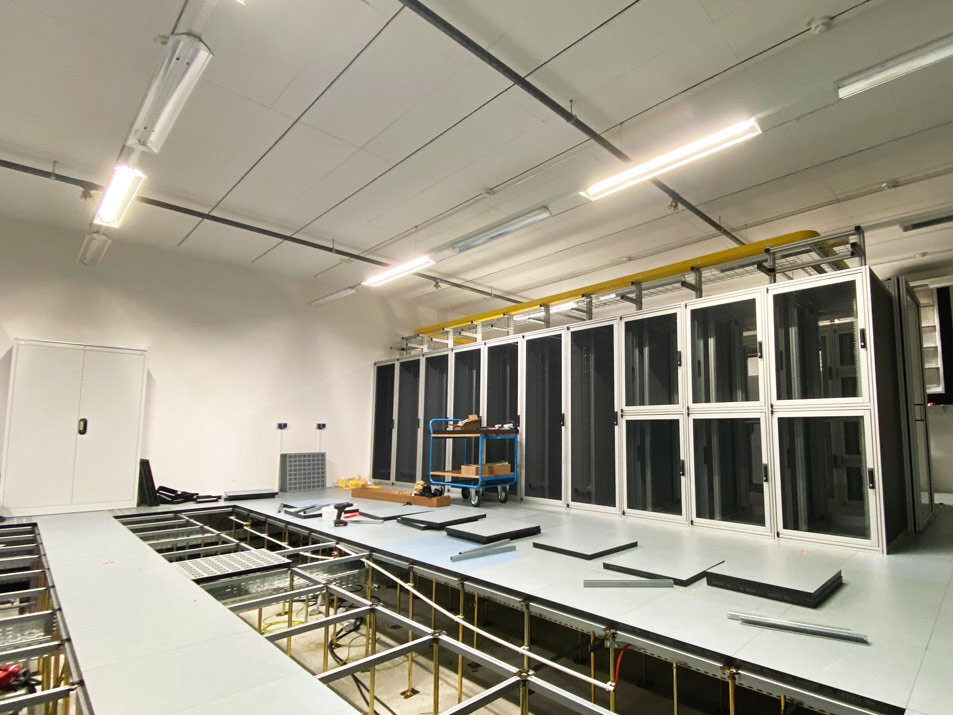 At the new BER3 location in Berlin-Mahlsdorf, we decided to use server racks from the German company modulan. The advantage of these server racks, as the name suggests, is that they are built completely modularly from stable aluminum system profiles. This allows us to meet different requirements depending on the needs and therefore we offer quarter racks at this location for the first time. The beautiful modulan racks are manufactured in Germany, delivered disassembled for easy transport and are subject to the highest quality standards.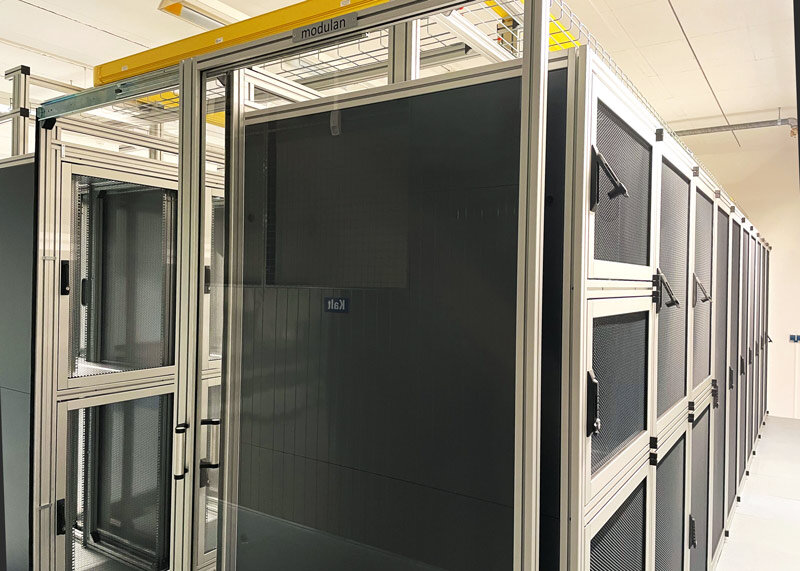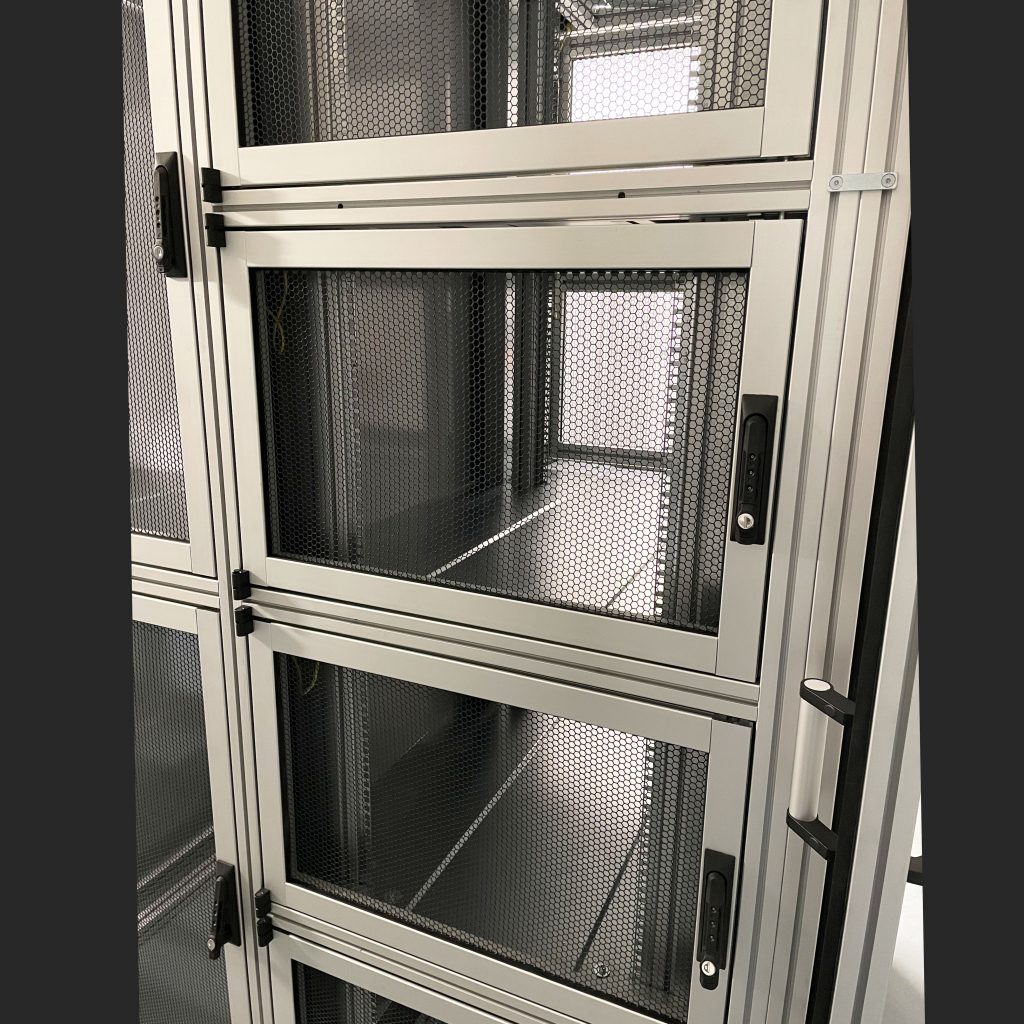 Since the new Berlin data center is to be operated in a particularly sustainable manner, we consistently rely on the enclosure of the cold aisles between the rows of racks in order to avoid mixing of the cold supply air and warm exhaust air.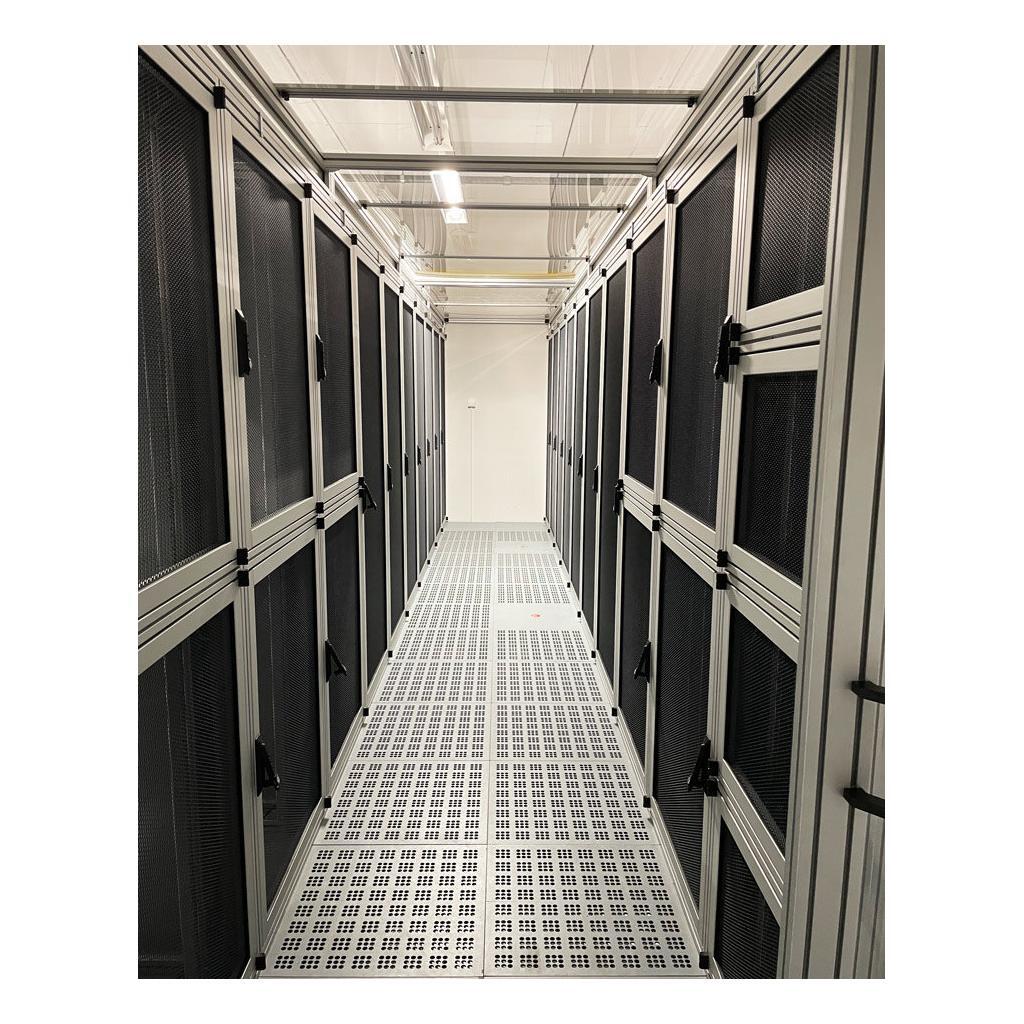 Shortly, our colleagues at the Berlin site will be installing the rack PDUs and then cabling the racks together.
However, we are happy to offer all interested parties the opportunity to visit the new data center in Berlin Mahlsdorf already now.